ABOUT US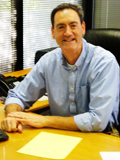 Fred S. Bowen, CPA
Fred has been working as a CPA in the Southern California area for over 20 years. He has a Bachelors degree in accounting and a Masters degree in Finance as well as being a past University Lecturer in the accounting and finance areas. Prior to becoming an accountant he worked for 12 years in the grocery industry. He and his wife Rachael have two children, Kevin and Jenny. His hobbies include running, bicycle riding and sports cars. Fred is a member of the California Society of CPAs.
---
Mary Parker
Mary has been working at the office for more than 5 years and prior to that was an industry accountant. She and her husband Chris have two Bearded Collies. She volunteers at local hospitals doing pet therapy on a weekly basis.
Blah blah blah blah blah blah dfkljsldkfjksdlfjdlskfjkjdsflkjsdlfjsldfksdlfjlksdjflks dkfkdsjf dslkfjsdlkfjskldfj sdlkfjsldkfj lsdfjklsdjf slfjlsdkjflkdsj sldfkjsldkjf
---
Dana Elam, EA - Office Associate
Dana Elam is enrolled to practice before the IRS to prepare tax returns and represent taxpayers. She has been working in the public accounting and tax field in the same office with Fred for over 20 years. She and her husband Jim have two children, Lindsay and Samantha. She has been a volunteer in youth swimming for many years. Dana is a member of the National Association of Enrolled Agents.
---